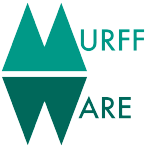 ---
---
About MurffWare
MurffWare Technologies, LLC. specializes in iOS, Android, and Desktop application development. We also provide web development and hosting. Feel free to contact us for all your software services needs.
WikiHunt
MurffWare's first foray into the world of iOS app's is here with the release of WikiHunt, the wackiest implementation of Six Degrees of Separation. Start with the easy levels to get your feet wet. Click links in wikipedia until you reach your goal. When you've mastered the easy levels, set your own goal on the "Settings" page and start a "Random Game". Available now in the iOS App Store.
MWChecking
Can't figure out where your money went? Keep track of it with MWChecking. Simply add your transactions and never lose track again. MWChecking allows you to manaage all your checking accounts in one place. Easy switch back and forth between accounts with this simple application. Available for OSX in the App Store.